Check out this deal I just got: Twelve personalized fold over thank you notes from Shutterfly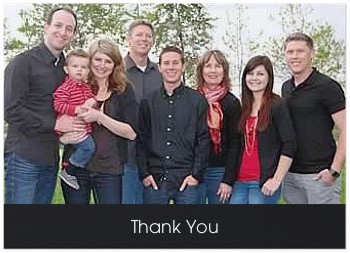 And the cost? Free!!  All I had to do was pay $4.95 for shipping and handling which they charge for any stationary order.  Thank you Shutterfly.


Don't you just love a bargain? I am the queen of finding sales.  Consequently, I have saved my family a ton of money of which my husband is extremely grateful.  I love the challenge of finding the best deal.  My incentive for being a bargain hunter?  I am cheap and I don't like to spend full price on anything.  I just really get a kick out of seeing how far my money can go. 


Traditional ways of finding things on sale, like looking at ads, is OK.  But what I have found to be an even better way to get the best deal is to search on the Internet.  When looking for something in particular, I will usually Google the item and then search the various web sites to compare prices. I especially like the fact that most web sites don't charge a shipping fee if the final cost is over a certain price and/or eliminate sales tax.  If I'm not in a hurry, that is a great option.


But what about the deals that are out there that I don't know are there?  Things that I wouldn't right out consider but if brought to my attention, I wouldn't want to pass it by? There is a web site, A Few Short Cuts, dedicated to doing just that: alerting savvy shoppers to exceptional deals, saving both time and money.  


I discovered A Few Short Cuts  a couple of years ago. Started by Amanda, a stay-at-home mom with three kids, who enjoys finding and securing great savings as much as me. While the blog's main focus is on couponing (Amanda offers classes on how to be a coupon expert), it has expanded to include daily shout outs of amazing deals on just about anything you can think of. And if that isn't enough, Amanda also shares family friendly, low-cost, recipes.  


When my kids were young, I was totally in to the coupon thing.  Today, however, I find that the time spent on gathering coupons really doesn't present an advantage for me any more. So the coupon aspect of A Few Short Cuts isn't what keeps me going back. What I LOVE about this site are the cost saving alerts. I have gotten some pretty smokin' deals from following A Few Short Cuts. My first great purchase that I made from information shared on this site was a package of high quality, 500 sheets of computer paper at Staples for $1.00 a package.  Yes, one dollar!!!  A Few Short Cuts posted that Staples was having a sale that week on paper and that there was also a coupon available that brought the out-the-door price to just one dollar! Sweet.  Other deals I've gotten because I followed the web site were a Cuisinart Food Processor, originally priced at $125, I picked it up for $35 (can you say wedding gift?) , a Vera Bradley (love her stuff) cross-body hipster purse originally $70 for $21, mini remote helicopters for the men (boys) in my family for last Christmas, regularly priced at $127.00, I got them for less than $25 each, some "new-mom" accessories (nursing cover, car seat cover- perfect for shower gifts) both originally $50 each and all I had to pay was shipping and handling which worked out to about $8.00 each.  And just yesterday, that crazy deal on Shutterfly. Fabulous.


Everyone loves a bargain. And in this economy, who doesn't want to buy high quality items at a steal of a price.  That is exactly what I have done. Thank you A Few Short Cuts.


What do you find the best bargains?